Back to Insights from TSX Trust.
Modernizing Canadian capital markets for post-COVID normal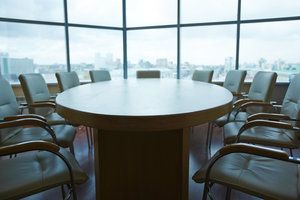 Earlier this year, the Government of Ontario established the Capital Markets Modernization Taskforce (CMMT) to review and modernize Ontario's capital markets regulations. Reporting directly to the Ontario Minister of Finance, the CMMT's mandate is to review and provide recommendations for "transformative and forward looking" changes. Its recommendations, if legislated, would ultimately affect all Canadian securities issuers.
The last review of Ontario's securities regulation framework took place in 2003. Since then, the 2008 financial crisis, recession and, most recently, the pandemic, have identified the need for modernization and modification of Canadian securities markets. Ultimately, the CMMT wants to ensure a level playing field for companies of all sizes to raise capital, innovate and drive shareholder value.
Over the course of several months, the CMMT consulted dozens of industry participants—including TSX Trust—and the result was an extensive report on proposals to modernize Ontario's securities markets, published on July 9, 2020. The report contains 47 different recommendations including the ways in which capital is raised, market oversight and enforcement mechanisms are conducted, and the rules under which a publicly traded company's continuous disclosure obligations would be met.
TSX Trust had the opportunity to provide feedback to the CMMT during the initial consultation. We're now reviewing the proposals that have been set out in the consultation report, concentrating on the ones that are impactful to our business and the services that we provide to our clients. These include:
Permitting issuers to move from quarterly financial to semi annual financial statements (Recommendation 6);
Transitioning toward an "Access Equals Delivery" model for dissemination of shareholder information (Recommendation 9);
Expediting the SEDAR+ project (Recommendation 15);
Improve Corporate Board Diversity - This proposal includes a requirement to mandate board diversity and impose 10 year term limits for most board members (Recommendation 19);
Mandatory annual advisory votes on approaches to executive compensation for TSX-listed companies (Recommendation 23);
Require the use of a universal proxy for contested meetings where one party elects to use a universal ballot, and mandate voting disclosure to each side in a dispute when universal ballots are used (Recommendation 26);
Rules to prevent over-voting for securityholder meetings (Recommendation 29);
Eliminate the "Non Objecting Beneficial Owner" (NOBO) and the "Objecting Beneficial Owner" (OBO) status options for beneficial securityholders and allow issuers the ability to access a list of all their beneficial owners (Recommendation 30).
The CMMT is soliciting stakeholder comments on these proposed changes by September 7, 2020. Specific questions are included following each of the sections where recommendations have been made, and participants can comment upon any or all of them. The task force aims to present its final position and report by year end.