Back to Insights from TSX Trust.
Diversity Disclosure Mandated for CBCA Issuers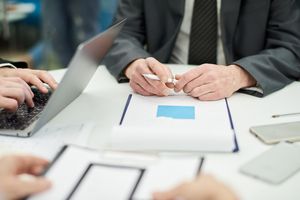 On Jan. 1, 2020, changes made to the Canada Business Corporations Act (CBCA) come into effect that will require all companies chartered under this legislation to adopt new diversity disclosure rules. These rules, which affect all CBCA governed corporations including venture issuers and investment funds, are believed to be the first of their kind in the world. They are driven by the belief that demonstrating board and management commitment to diversity will ultimately serve to benefit the organization as a whole.
Many issuers already either voluntarily or under the rules imposed by National Instrument 58-101 provide some level of diversity disclosure, particularly with respect to participation of women in senior management roles. However, the changes to the CBCA go further: they will require reporting issuers to disclose who on their board and among their senior managers identify as women, Indigenous, members of visible minorities and disabled persons.
In addition to disclosing current board and senior management diversity, companies must also disclose whether they have introduced board term limits (or other methods of board turnover), along with a description of such practices. If a mechanism for board turnover is not in place, the issuer must explain why. The issuer must also include a statement on board diversity policy, with analysis of the efforts being undertaken, along with future targets.
Typically, such disclosure is made in a company's corporate governance practices, proxy circular, or on their corporate website, and would include both numbers and percentages. Information must also be filed with Corporations Canada.
Though the regulations do not require specific individuals to be associated by name with the various categories required for diversity reporting under the Act, many observers suggest it would be better for such persons to specifically "self-identify." Companies are also free to expand diversity reporting beyond the minimums required by the Act.
These changes will place a considerable amount of scrutiny on issuers' current level of diversity, along with their efforts to become more diverse and enshrine a commitment to diversity into their corporate reporting and policies. Those companies not demonstrating sufficient commitment will be required to explain their rationale. This approach is often referred to as "comply or explain."
Industry Canada has summarized the new requirements on its website, and full regulations are available here. All issuers are strongly advised to review these new rules with their legal counsel to ensure they are onside by the Jan. 1 effective date. Issuers who are not registered under the CBCA may all the same wish to comply with the diversity reporting requirements now as well, both as a matter of good corporate governance, and anticipating that similar changes to provincial business acts may be forthcoming.