Back to Insights from TSX Trust.
Continuous Oversight of the Market Conditions: Mailing and Delivery Services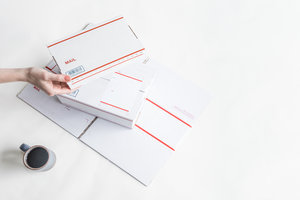 As an essential service provider, TSX Trust remains operational and ready to serve its clients, notwithstanding the impacts that the current pandemic crisis may have not only in Canada, but also around the world.
This is why our team is watching and monitoring how the decisions taken by government authorities and various businesses may impact the timely performance of our services.
Therefore, TSX Trust and its clients must prepare for any potential disruption in mailing and delivery services. This disruption may affect our services as follows:
We may not be able to deliver any document to your securityholders at all given the absence of any reliable mailing or delivery service;
We may be able to deliver documents to your securityholders, but such delivery will take longer than usual, resulting in missing timelines and deadlines;
We may not be able to access a delivery destination given potential building or delivery station closures; and
Closures of international postal services and closures of borders, in general, may prevent us from delivering any document on your behalf.
These situations could apply to a cheque that we have to send to a securityholder, financials and annual meeting documents that we have to send to you and various third parties, physical securities that we need to deliver to any counterparty or anything that would usually be delivered to or sent out from TSX Trust. In fact, these situations may also prevent you from sending any document to us. We also remind you that TSX Trust has closed its counters in Vancouver, Calgary, Toronto and Montreal. As a result, certificates and correspondence must be couriered or mailed to our Toronto office for processing.
Please note that TSX Trust is currently looking at various alternatives for the mailing or delivery of any document on your behalf.
That said, governmental restrictions (foreign and local) may prevent us from performing that activity.
In preparation for any potential disruption of Canadian and/or international mailing and delivery services (including Canada Post), we would strongly recommend that:
You consult with your legal advisors to determine if you can put in place commercially reasonable mailing and delivery alternatives if your performance of any regulatory obligations is dependant on any mailing or delivery services;
You subscribe to TSX Trust's online portal as soon as possible and learn how TSX Trust can provide you with various services through this medium;
www.tsxtrust.com/resources/client-resources
You monitor Canada Post announcements on a daily basis, and explore and arrange for mailing and courier alternatives, such as Fedex, in the event Canada Post is required to suspend its activities;
canadapost.ca
fedex.com
You engage in discussions with your registered securityholders (and subsequently with us) in order to arrange for the direct deposit of any payment we may have to make on your behalf in the future; and
If not done already, you register your securities through the Direct Registration System (DRS), which allows such registered securities to be held in electronic format without having a physical security certificate issued as evidence of ownership.
In addition to the mailing and delivery activities, TSX Trust is also monitoring the impact of the current market conditions on the other services it provides, and TSX Trust will keep you informed in a timely manner if any services must be suspended for an undetermined period. At this point in time, however, TSX Trust does not foresee any potential suspension of its activities.
If you have any questions, please contact your relationship manager at any time, or tmxeclientmanagement@tmx.com