Back to Insights from TSX Trust.
2020 AGM Season - COVID-19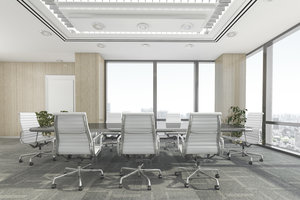 With the upcoming annual meeting season around the corner and the growing concerns relating to Coronavirus (COVID-19) pandemic, there are many things to consider in planning for your shareholder meeting this year.
The Provinces of Ontario, British Columbia, and Alberta have all prohibited public events of over fifty people. With the rapidly evolving developments, we recommend you keep up to date on advice from the government, regulators and public health officials.
Issuers are looking at options for their meetings, whether they have already started the meeting process, or need to start in the near future.
If you and your legal counsel are considering postponing an already scheduled meeting, please contact your TSX Trust Relationship Manager as soon as possible. Please note that the TSX and TSXV have put out relief measures for issuers.
If you are considering a virtual (only) or a hybrid meeting this year, we strongly encourage you to act quickly and contact your TSX Trust Relationship manager as soon as possible.
Items to Consider for a Virtual Meeting:
Review your articles and by-laws and jurisdictional legislation to see if you are permitted to hold a meeting via electronic means. Have the discussion with your legal counsel
After speaking to your Relationship Manager, include disclosure language in your proxy materials. Information will include how shareholders can access the meeting, ask questions and vote
If you have already mailed your proxy materials and wish to move to a virtual meeting, please note the following:
You must contact your Relationship Manager as soon as possible regarding scheduling prior to making any announcements
You should consult with your legal counsel regarding what steps may be required in order to change your meeting
Additional mailings may be required to communicate information to your shareholders. Please speak to your Relationship Manager
If you have already mailed material and decide to proceed with a physical meeting, in order to limit the number of attendees and allow for social distancing, TSX Trust suggests that you:
Consider, given that the situation is rapidly evolving, providing updates on your website and issue a press release encouraging shareholders to visit your sites regularly for updates
Encourage shareholders to submit their votes before the meeting
Provide an agenda for the meeting in advance, and set out expectations
Consider reducing the in-person component of the meeting, including shortening or eliminating presentations, posting slide decks on your website, and eliminating food or refreshments
Consider adding webcasting or telephone conference component to the physical meeting to allow shareholders who cannot attend to watch or listen in to the meeting
Consult with your legal counsel to determine if shareholders ' ability to interact with management and board members could be limited this year
Advise shareholders who are ill, experiencing symptoms, or in self-isolation, to not attend the meeting
Discuss with your Relationship Manager the option for TSX Trust to assist you to scrutineer remotely or for the issuer to self-scrutineer the meeting
Please note that due to the government prohibitions regarding gatherings of more than 50 people, if you are expecting this level of attendance at your meeting TSX Trust may not be in a position to attend your meeting in person. If you believe you will have this level of attendance at your meeting, please contact your Relationship Manager as soon as possible.
We understand that these are challenging times. TSX Trust is committed to providing our clients with the assistance needed to navigate and consider all options available; to get through this difficult time.