Back to Insights from TSX Trust.
Supporting you through COVID-19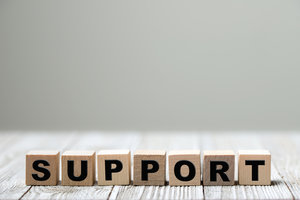 A Message from our President
To our valued clients and stakeholders,
I hope you, your families and colleagues remain well and vigilant as COVID-19 continues to bring disruption to our lives.
I want to reassure you that as an essential service, TSX Trust remains operational at this difficult time. Our fantastic team has made extensive preparations and is working to keep our markets running and transactions processing. While our focus has been on keeping our employees safe, I also want to assure you that our control environment remains in place.
We are seeing a significant increase in volumes in some areas of our business as clients respond to COVID-19. The rapid shift to remote work has also meant changing many of the ways we collaborate with our clients, and I thank you for your ongoing support and engagement with our team.
We have made some important changes to our operations. At this time, I want to ensure you are aware of the following:
TSX Trust has closed its counters in Vancouver, Calgary, Toronto and Montreal. Certificates and correspondence can be couriered or mailed to our Toronto office for processing. See the CDS bulletin for details.
TSX and TSXV have put out relief measures for issuers. For those clients that have shareholder meetings scheduled, please contact your relationship manager. There are options that you need to consider in this rapidly changing landscape. TSX Trust has an update on its website regarding virtual meetings.
We will keep you up-to-date on our current status in this rapidly-evolving situation. Likewise, please keep us informed as you execute your own business continuity efforts.
TSX Trust remains open for business. Our relationship managers, our leadership team and our service delivery teams remain available and at your service.
Please make sure to periodically check our website for updates.
Together, we will get through this.
Claire Johnson
President, TSX Trust