Back to Insights from TSX Trust.
TSX TRUST - RE: CDS bulletin 2020-00026C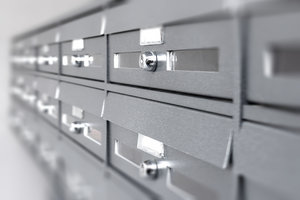 In response to CDS bulletin 2020-00026C Re: CDS Window closure and the COVID-19 pandemic, TSX Trust Company would like to communicate their action plan to all CDS participants:
All regular processing will be conducted in our Toronto office. Instant deposits, withdrawals and rushes will be processed and billed as regular service.
The counters in Vancouver, Calgary and Montreal have been closed until further notice.
The counter in Toronto will be closed at 4:00pm on Friday March 20, 2020 until further notice.
Please direct all deposits and transfers via mail or courier (not messenger) to the following address:
TSX Trust Company
Attn: Stock Transfer
100 Adelaide St W., Suite 300
Toronto,ON M5H 4H1
For withdrawals requests, please send any additional withdrawal instructions via email (address below). Please quote the withdrawal ID in your email. Please provide FedEx account information if you require the certificate returned by courier, to an address that will be receiving couriers. Otherwise, certificates will be returned by First Class insured mail.
Inquires may be sent by email to: tsxtstocktransfer@tmx.com