Back to Insights from TSX Trust.
Message from the CEO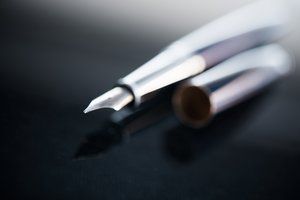 The last weeks have been unprecedented both personally and professionally, and I couldn't be more proud of how well and quickly the team has adapted to the new working reality.
As the situation with COVID-19 continues to evolve, we are following the advice of public health experts and government officials to keep us all healthy and safe. These are remarkable times, and the TSX Trust team remains dedicated to serving you, our clients and stakeholders.
While the COVID-19 pandemic has been a testing time for all of us, TSX Trust continues to stand by you and your business. There are several reasons for that.
Committed Staff. It all starts with the people. I am most proud to say that all our staff rose to the challenge of a remote workplace. The team moved seamlessly into working from multiple locations including their homes and our business continuity site. A few essential employees also remained in our downtown Toronto office. The team has been busier than ever with the annual AGM season upon us. We are working closely with you to create virtual AGMs, changing dates and offering educational sessions to share information and best practices. We've also continued to provide essential services such as transferring certificates, issuing cheques, printing and mailing.
Clarifying Communication. As the pandemic evolves, we will continue to provide you with updates on our services, regulatory developments and the ways in which you can adjust your interactions with us during this crisis. You can expect to hear from us through LinkedIn, the recently relaunched TSX Trust website and your relationship manager.
Robust Business Continuity Plan. The importance of having a strong BCP will be covered in another Insights post. Ours was in place long before anyone ever heard of COVID-19 and has helped us to ensure that vital services were identified and would continue to be delivered.
Investments in Technology. As part of TMX Group, all our employees have access to technology that allows them to work from anywhere. Equally important, we have sufficient network capacity in place to support extensive video conferencing and secure data transmission.
As I write these words, it does appear we are over the worst and plans to reduce restrictions are underway. It will take many more months to return to business as usual. You can count on us to keep you fully advised as that process unfolds.
Thank you as always for your ongoing trust and confidence. If you have any questions or comments, please feel free to contact me or your relationship manager.